In today's ever changing world, upskilling is a necessity in all professionals' lives. We are constantly looking at acquiring new and relevant skills needed now and in the near future. Storytelling combined with theatre can be a very powerful weapon in our arsenal whether we are looking to upskill as a parent, teacher, businessmen or any professional in the corporate or business world.
Tap into the Power of Storytelling - Educate, Influence, Inspire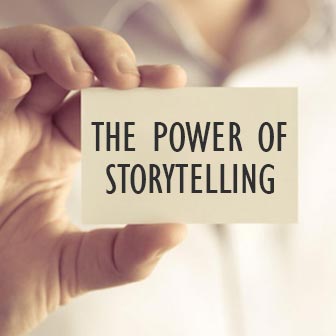 We humans are born storytellers. Even before written language was invented, storytelling has been used to communicate, pass on knowledge, to persuade and inspire. Stories tell us about culture, history, beliefs and morals that unite people. For centuries, storytelling has been used as a powerful medium to establish connections between people, and between people and ideas. Even in today's technology-dominated era we cannot deny that oral communication has a distinct edge over written communication.

Studies indicate that humans understand content better when it is narrated as a story rather than listening to a plain lecture. This is not only true for schools and colleges but also for the corporate or business world. iikonz' offline and online training programs equip teachers and parents to tap into the power of storytelling in the field of learning right from early childhood to higher education. They also help  people in the corporate or business world, marketing, and media get their ideas across effectively, and enhance their communication and public speaking skills at the workplace.
iikonz' Training Programs
Storytelling, Theatre And Classroom Strategies Training Program For Teachers And Parents
Storytelling is a powerful pedagogical tool, which when used effectively can enhance the learning environment. Stories help children connect with their emotions—make them cry, laugh, get inspired or motivated. Plain old presentations are not likely to hold students' attention like stories that are narrated or enacted in an engaging manner.
Learners can understand lessons better if they can connect with the training material. Stories and theatre are powerful tools that can empower teachers and parents to make lessons effective and relevant to students. iikonz' Storytelling, Theatre, and Classroom Strategies Training Program covers intensive and exploratory storytelling techniques, and classroom strategies over 12 sessions.
This program focuses on all aspects of storytelling to help educators perform effectively as a storyteller, such as:
Understanding psychological aspects of storytelling and theatre to keep students engaged in learning activities

Using storytelling combined with theatre as an effective public speaking or communication tool in classroom or online training

Improving confidence level to freely express your ideas in front of your students

Using storytelling and theatre for teaching, coaching, or counseling people, especially kids
In this program, we also discuss various learning theories and classroom strategies to facilitate effective learning.
Story Telling for Teachers, Program Highlights
Certificate of Completion
Opportunity to Work for iikonz*
*The best performers of the course might bag an opportunity to work as coach for iikonz.
Certified Storytelling Program - 8 Sessions
Who is this for?
Teachers
Parents
HR Professionals
Media Professionals
Management
Professionals
Marketing Personnel
Anyone who is interested in storytelling
What it Covers?
Storytelling
Storyworking
Story Develpoment
Performance Based Storytelling
Psychological Aspects of Storytelling
How to use storytelling in Coaching, Counseling & Training
We also provide customized 1:1 sessions based on your niche requirements
For group discounts write to us in**@ii****.com
Note:

We also provide onsite programs for Schools, Colleges, Corporates etc.
Storytelling for Adults Program Highlights
Certificate of Completion
Opportunity to Work for iikonz*
*The best performers of the course might get an opportunity to work as coach for iikonz.
Benefits of iikonz storytelling training programs.