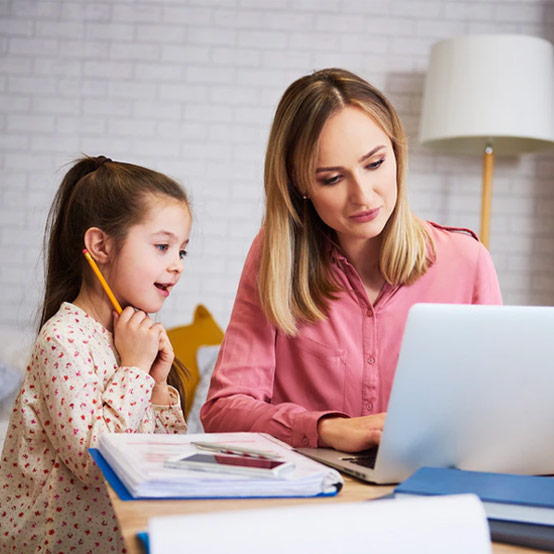 iikonz presents I'Connect – self learning programs for children. 
I'Connect creates an excellent opportunity for parents to spend quality time with their children teaching and learning with them while establishing connection.  We have 3 star programs under I'Connect.
GrammoFun – grammar lessons for kids.
Age group – 7 to 8 and 8 to 9 years.

Peek – a – Book– Phonics lessons for kids.
Age group – 4 to 6 years.

Roots – moral Values and emotional intelligence for kids.
Age group – 7 to 9 years.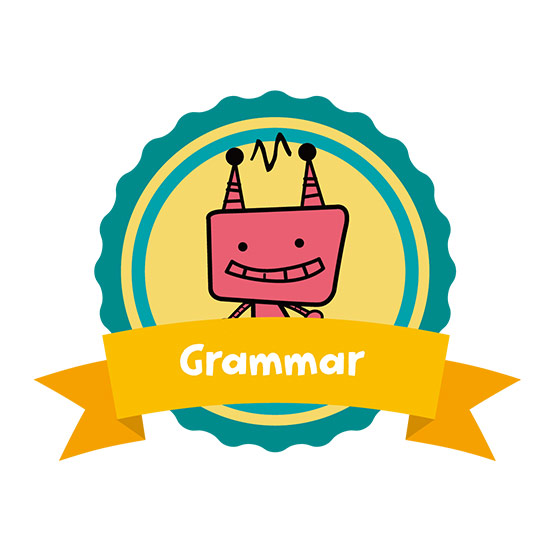 GrammoFun - grammar lessons for kids.
Age group - 7 to 8 and 8 to 9 years.
Do you want to improve your English grammar ? With GrammoFun, you can learn about grammar rules, play grammar based games and watch fun videos. Watch the grammar videos, play the grammar games and do the grammar worksheets.
As a parent, you may want to improve your own level of English so that you can help and support your child's learning. GrammoFun gives you the perfect opportunity to do this. You can also learn grammar while teaching your children.
GrammoFun consists of interactive presentations with loads of animations ,fun activities,  stories and worksheets. Each presentation includes a quiz to assess your learning in a fun filled way. At the comfort of your home, your child will improve their language skills with engaging, high-quality online learning resources that keep them motivated.
Your child will have the space to improve their English reading, writing and listening skills in their own time. GrammoFun also creates a we-time for the parent and the child. As a result, they will feel more confident in class and have more time to work on their speaking skills. Their love for the English language will last for a lifetime.
 Lesson plans based on Bloom's Taxonomy.
High quality content curated by English language Experts.
You get interactive ppts, presenter notes, instructor manual, life time access.
Buy Level 1 + Level 2 @ Rs8750 Rs.6000 only.
Peek-a-Book- Phonics lessons for kids.
Letters stand for sounds in spoken language. If you think of words and sentences as a code, then when you read, you're breaking the code. You're matching letters to sounds so that you can sound out words. That's de-coding, and it's what phonics is all about.
For example, the letter t stands for the sound /t/. Your child can blend these sounds together — /t/ /ŏ/ /p/ — and read the word top. The majority of words young kids come across are decodable, from simple words like top to more challenging ones like peach or raccoon.
Why is Phonics Important?
Phonics is, hands-down, the best way to teach kids to read words. This is well-supported by research: we know that systematic phonics instruction is better than any other approach when it comes to learning to read. Why is it so effective? Because phonics gives your child the tools to read almost every word he or she comes across. And that's really powerful.
Learning phonics will have a big payoff for your child. The more success your child has using phonics to read words, the more capable and confident he or she will feel about reading. Your child will want to have that feeling of success again and again, so it's great motivation to keep at it when reading gets tougher.
Benefits of Peek-a- Book  
Kids will understand the uniqueness of sounds, letters and words.

Phonetics makes your child an independent reader.

Improves the narrative skills of your kids while describing  and explaining things.

Kids develop the habit of reading books.

It helps to pronounce difficult English words.

It helps to improve fluency.
What do kids learn?
they learn to identify the alphabets.

they learn the sounds of individual letters and how those letters sound when they're combined.

they hear, identify and use different sounds that distinguish one word from another.

they learn to read short stories.
What do you get?
35 interactive ppts with presenter notes.
Instructor manual.
Price – Rs. 4000.
Roots - morals and value education for children.
Age group - 7 to 8 and 8 to 9 years.
Our children are our future. Moral Values Classes help develop children into responsible, caring and compassionate human beings. Our chapters about Emotional intelligence helps children to develop their Emotional awareness. Children who have developed their emotional intelligence are aware of their feelings and have developed the vocabulary to name the feelings they are experiencing; usually able to understand what has caused them to feel a certain way and explain it. As well as to develop strategies to deal with the feelings in an appropriate way; able to take other people's feelings into account in other situations.Each lesson focuses on developing moral values and EQ in children that they can apply in family, education and social settings.
Topics covered include: compassion, emphathy, kindness, angry, happy ,sad etc.
What you'll learn
Learn more about good morals and values.

Learn how to develop emotional Intelligence in kids

How to Build Strong Character

How to work in a team and act in conflict situations

Understand the basics of emotional intelligence

It will help kids with learning and thinking differences manage their challenges.

Developing emotional awareness – first of their own feelings, then emotions in others.
What do you get?
Roots – Moral values and Emotional intelligence for kids.

17 ppts with presenter notes

Instructor manual.