Storytelling, Online Workshops
We are lured by the magic of stories right from childhood. We may forget the first academic lesson learnt in school but we never forget the stories our parents or teachers narrated to us. We can still connect to how they made us feel, the morals they taught us. That's the power of stories and storytelling!
Harness the Power of Storytelling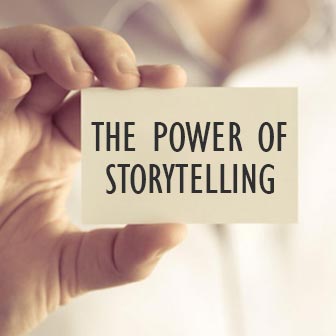 The practice of storytelling is as ancient as human civilization. For ages now, stories have been used not only to entertain but also to pass on knowledge, wisdom and values across generations. iikonz, the upskilling academy, aims at empowering people to harness the power of storytelling in today's times to get ahead in their professional arenas.
The role of storytelling in training, especially in that of kids, is vital. Stories create a connection between the learners and the lessons that facilitates learning and aids retention of information. iikonz' Storytelling Workshop for teachers and parents is designed to not only train participants how to narrate a story but also to understand the art and science behind storytelling. Our interactive discussions, theatre-based classroom activities, and regular assignments provide ample opportunity for the participants to develop their story creation and narration skills, and enhance their communication and public speaking skills. The Storytelling Workshop will prove beneficial to teachers, parents, and other professionals who teach, train, coach, or counsel children.
There's a storyteller hidden in all of us whether we realize it or not. Many of us have, at some point or other, toyed with the idea of writing a book, a play, or a script—to tell a story that entertains, influences, and moves the audience. We at iikonz believe it's never too late to explore that creative urge in you. Our STAGE-A-STORY Online Storytelling Event provides a platform to budding storytellers, creative story writers and story makers to create and narrate their stories. This platform not only enables you to hone your story writing and drama skills, but also your communication and public skills.
iikonz Online Storytelling Workshops
3 Days Storytelling Workshop for Adults
This is a beginner level storytelling workshop for teachers and parents to integrate storytelling into classroom training, teaching, coaching and counseling their students or children.
Overview of the Workshop
iikonz' Storytelling Workshop aims at providing the participants with skills needed to create and deliver engaging and impactful stories. Participants will learn the fundamentals of storytelling, story making and "storying" through discussions. Our instructors/facilitators will then orient the participants towards effective storytelling, "storying" and story making strategies based on story mining from real life scenarios. Participants will be provided with an overview on how to create powerful narratives. They will learn how to write engaging stories based on those narratives. Then, they will be guided to mine for their innate people skills and use them in the areas of teaching by performing the stories written by them. In addition to this, the participants will be shown techniques to help them train others in the art of "storying".
Topics covered:
Day 1: Introduction to storytelling and verbal art in storytelling
Day 2: Storytelling and "storying" for teaching, training, coaching, and counseling children
Day 3: Metaphors in storytelling, storytelling games and activities
We will provide:
Course materials in pdf format

Course completion certificate in pdf format

Sample storytelling activities and worksheets for early years and primary level (

We will mail this to you on request at no extra charge

.)
Highlights:
Live, interactive workshop sessions conducted by experienced facilitators

Sessions consist of theory and practice activities

Breakout sessions to

practice content-related activities with partners

Learning through experience (Experiential Learning)

Increase in self-confidence and public speaking skills

Assignments as practice exercises and assessments
*Upon completing the workshop, you can choose to upgrade to our storytelling course. For more details, contact us at info@iikonz.com or whatsapp us on 9962008610
Highlights of Storytelling Workshop:
Certificate of Participation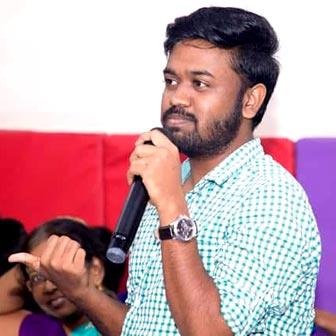 STAGE-A-STORY- Online Storytelling Event
This storytelling series is designed to encourage and appreciate budding storytellers, creative story writers and enthusiast story makers from all walks of life. 
STAGE-A-STORY is a FREE event and is open to everyone.*
Overview of the Event
iikonz' STAGE-A-STORY Online Storytelling Event is for everyone who loves stories, be it listening or sharing. Through this exploratory series we seek to engage people from all walks of life in the fine art of storytelling. This platform provides support and encouragement to budding, enthusiastic storytellers, creative story writers and story makers to share their own stories. Feedback will be provided to all participants who perform in the event.
*We conduct the STAGE-A-Story event once every month. Interested candidates can send their requests to our mail id info@iikonz.com. You can follow our Facebook page Kadhaikalam Vaanga- The Storyteller's Platform for updates about the event.