What Students Say About Us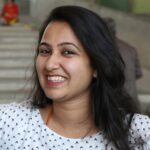 Priya coach is amazing. I did story telling session with her and it was wonderful. So many technique she taught, her workshop leading skill is amazing. She also gives lot of worksheets, resources once the course ends. She gives feedback for every session and monitors too. After the session too she takes care if we need any support. I am so happy to be part of her story telling sessions.. Looking forward for more and more sessions.
Iyengar Mythily
Storytelling Workshop for Teachers
Wonderful guidance to identify our own self interest. All her sessions were thought provoking. Both an individual and team spirits were brought out during sessions
Preethi Padmanaban
Storytelling Workshop for Adults
I got a positive vibration on attending this class,this was one of the excellent period in which, I learnt some interesting stuff by Different methods such as Discussions ,and etc,I enjoyed a lot in this few sessions itself , I am thinking that ,these few sessions itself was really joyful and if I had a long period of ignite Minds sessions, it would be exactly......I have no words say.... And Priya Mam was a great friendly teacher, not to say as a teacher, I'll say as a superb friend.......teaching, playing, friendly behavior, all impressed me and now I want continue I hope my wish comes true....😊🤗🥰🤔
Amritaa.S .Useful
Student of Ignite Minds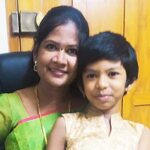 My daughter Kavini Madhukai attended the session organised by Priya Mam. It was really an awesome experience. Please find my views as below: 1. Kids will be occupied in a constructive manner 2 . Lot of opportunities has been provided for the kids to express their talents 3. Kids will be out of stage fear as they can talk and debate about valid topics with the other kids in the session 4. Their thinking ability will be improved as they will be provoked to answer in the group discussion. 5. kids socializing skills will be improved as they will interact and discuss with other kids in the session. Overall it's worth attending this session during this lockdown period.
Kavitha Kavini
Review for Grow Minds, By a Parent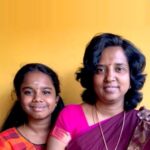 Hi I'm a student of kadhaikalam vanga's (iikonz) ignite minds program I really find it helpful for correcting myself and working as a team I would really recommend it to everyone Thank you
Charulatha Muthukrishnan
Student of Ignite Minds
My kids attended Priya's Kadhaikalam Vaanga story telling session.. it was an awesome experience for my kids. I really liked the way she structured the sessions. It showed her dedication and passion.. not less to mention her patience in handling kids. A fun loving , friendly focused person.. would like to associate more .. good luck with all ur future ventures
Anand Natarajan
Review By a Parent
My daughter attended the workshop and she had an wonderful experience. Priya is a talented person . She helped and guided my daughter a lot.
Tmc Singaaram
Review By a Parent
I had confusions regarding life path..... when I approached sis she listened to my problems and guided a way ....she is best life coach..
S.VISHNU PRIYA
Career Counselling Services
Mrs.Priya & Dream More Career Counselling Services (iikonz) are doing a great job in helping young minds understand their interests & dreams and in choosing & fine tuning their career. She is very knowledgeable in this area and we found the guidance given by her extremely useful.
Sangeetha
Career Counselling Services
An effective one, where you can get guided in a right path with all aspects regarding your career. Give it a shot... it'll be worth your time.
Kiran Kumar
Career Counselling Services
good platform for job seekers. It will help u to guide your career path and they motivate us to face it with confidence.
Akshaya S
Career Counselling Services
A look into ourselves,our nature, our abilities,an analysis of our pro's & con's, to tap into our hidden potential and a clarity for our future path...A perfect place to realize oneself and be clear with a better perspective, DMCS (iikonz) is a right place which i learnt directly. With an engineering background and confused with a couple of opportunities presented in my way, i was lucky enough to have landed at the right place. A lot more meaningful concern about my interests and and my future prospects were discussed with Ms. Priya balasubramanian who did extensive reading and put a great effort on my profile and brought out the best prospects for me and suggested the right places for my future. The degree to which she understands,the accuracy with which she analyses and the care she shows to bring out the best possibilities and the range of opportunities available according to the profile of the person, her counsel is on par excellence. Now with greater understanding and knowing where to concentrate for my future, it has been an meaningful experience for me and i hope the same to the people coming after me!
dhayanithi chinnamuthu
Career Counselling Services
Best ever counselling session....my interests and goals were similar to the result ...i now have an idea on the next big thing to commence in my life
Sudharsan Swaminathan
Career Counselling Services
I have personally taken up counseling at dream more , thanks to priya for helping me eliminate the odds & choose the right path . I am sure as a common man , i might not have looked at certain aspects & dimensions , which she helped me with . Its time to stop chasing someone else's dream . With DREAM MORE CAREER COUNSELING (iikonz) , lets start chasing " OUR DREAM "
Prakash Ravichandhran
Career Counselling Services